An Advocate for Diversity and Inclusion Ready to Serve and Move Georgia Forward
Georgia State Senate District 9 - Gwinnett County: Residents of Dacula, Grayson, Lawrenceville, Lilburn, Loganville, Mountain Park and Snellville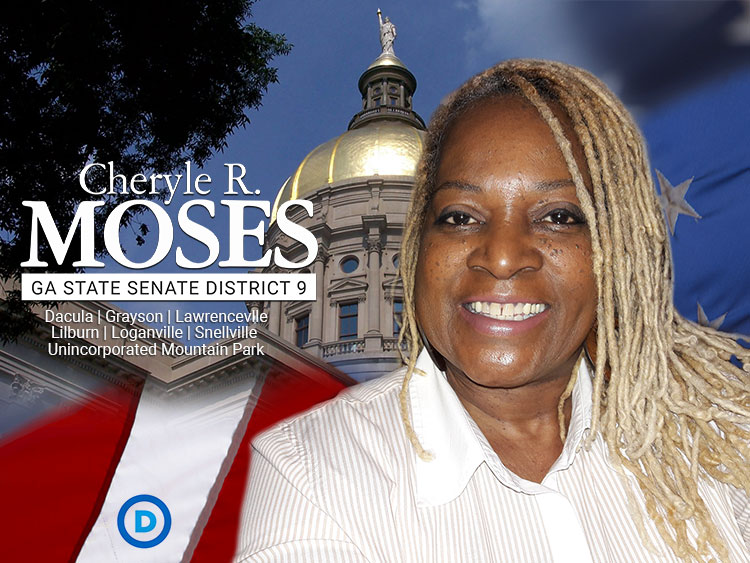 As an activist, digital content creator, and educator, my passion is serving people, solving problems, and helping others live life to the fullest. I was born and raised in Atlanta, Georgia. At the age of 15, I graduated from Therrell High School and enrolled in Georgia State University, Computer Information Systems (CIS) degree. I have lived and worked in Gwinnett County since 2004, and in Lawrenceville since 2016. My work experience spans over four decades in both government and the private sector, in the areas of computer/IT, economic development and marketing communications. Serving the public and underserved communities has led me to develop public programs for the arts, senior citizens, technology, scholarships, veteran services, voter engagement and training youth and young adults.
Georgia lawmakers are elected to represent the people. In this divisive atmosphere we are witnessing today, Georgia Republicans, including the incumbent District 9 Senator, have forgotten a basic principle of democracy by making their party priority over the needs of their constituents. From voter suppression, vindictive use of power, protecting big businesses and powerful lobbyists, to not expanding Medicaid, exclusion of the LGBT community in adoption, cuts to the Hope scholarship, and extreme testing in schools, Georgia Republicans are out of touch with a large segment of the people they were elected to serve.
A change is needed in the Georgia State Senate, and with your support, I am the candidate to make that change happen. Our lawmakers must refocus on the people they serve and make laws that demonstrate a commitment to moving the state progressively forward with inclusion as a major component of the law-making process. By honoring our own cultures/beliefs, connecting communities, and respecting the cultures/beliefs of others, Georgia can be a transformative positive example of inclusion for the country.
As your Georgia State Senator District 9, my focus will include:
• TechEconomy and Job Creation
• Public Education: Kindergarten - 2 Years of College
• Health Care, Civil and Human Rights
• Government Spending and Balanced Budget
• Transportation and Expanded Bus Service

I am asking for your support in building and your vote to win my campaign so that I can bring a new perspective and vision to the Georgia State Senate representing District 9. My goal is to inclusively build upon the successes of the district, listen to the voters as to the issues that are most important to them, and work with lawmakers to see those issues addressed. I will work diligently to make Georgia one of the top places to live and work in the United States.